Our
Residents


Always Come First
Important Notices for Residents
NJ Corsa Residents: If you are struggling to keep up with your rent because of the pandemic, we can help you get emergency rental assistance from the State and county governments, but you have to act soon. We have already helped dozens of your fellow residents to get through the application process and get the assistance they need.
Click on the DCA EPP Notice button below for full information in English and Spanish. If you need help, call Danery Pawson at 973-821-7797 weekdays between 10:00 am and 4:00 pm to find out how she can help you through the applications available to you.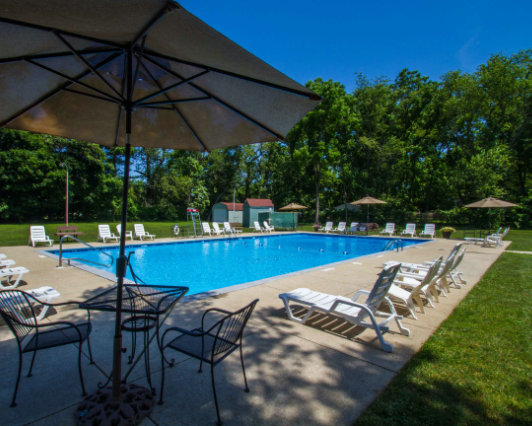 Winning the
Race to Quality
Corsa Management is a family-owned apartment ownership and management company doing business in New Jersey and surrounding areas for over 40 years. Corsa has one of the best reputations in the New Jersey apartment industry for our clean, attractive apartment communities, our affordable, high-value apartments, and our skilled, professional management teams.
Award Winning
Customer Service
This website has been designed to give you a wealth of information about our communities, and uses the latest technology to make it easy to apply for an apartment, make online payments, submit a service request, or to contact us about anything else we can assist with.
Hear What People Are Saying
Been here since 2010 love the office staff the ladies are great Maintenance men a wonderful, if you have a problem they are prompt and don't leave until problem is fixed. This place is very quiet and neighbors are so friendly. If you are looking for a nice place to live give this place a try.
I recently moved into this community. Just reviewing the lease and the protocols gave me a sense of security and order. My living area is peaceful and quiet. The staff are available for any questions or service request.
Very comfortable the area is quiet .so the Village atHi Nella is one of the best apartment to live.I will encourage my friends and my family to come live in this apartment so I like the village so much.
The Stars *************Say It all - It's Always a Pleasure to Know When I Need Their Assisted That Whatever It Is Will Be Handled with the Upmost of Care and Professionalism...
Decent size apartment for what you pay. Great first apartment. Friendly staff. Good grounds matenience. Very attentive to your needs. Quieter neighborhood near parks and local transportation services.
Pine Valley Court is the best place to live 🙌
I called the office because my oven wasn't heating properly, and Holly took the call. Within an hour or so, maintenance was at my door, and the oven was serviced by cleaning/clearing the affected parts. After the visit, the oven worked fine and I was able to prepare my casserole as needed for a party. Thanks for the quick, efficient response!
Lived in this apartment for 11 years. Office staff is great, they get the work order out and the work is finished the first time, The maintenance men are great they clean up, when the repair is done. They always if we are satisfied with the work they complete. I tell everyone that is looking for a safe and quiet place to live come here
have been a resident for 28 years. I've experienced many goings on and most have been positive here. the new ownership which if i can remember have been running things for about 15 years and have done a great job here.
The community has been peaceful and accommodating. It's equally an exceptionally clean and serene community. The green environment even makes it absolutely interesting and a beauty to behold. My most recent observation is that it appears to be an interracial community as well. Loving it.